Zagreb's Archaeological Museum is famous for its Egyptian collection, including the Zagreb mummy with bandages and the world's oldest example of an inscription written in Old Italic script. But, Croatia has more to offer in the museum department besides old paintings, pots and castles. Below is a list of unorthodox museums to visit and what makes them unique. You have no excuse not to see them!
#1 Chocolate Museum
Save the earth! It is the only planet that has chocolate! One of, if not the most popular flavours in the world, has a long and fascinating history to go along with its delicious taste. The Chocolate Museum is a theme park designed to introduce visitors to all facets of the velvety favourite, including the history, geography and cultural significance of chocolate.
Hangover museum lets you play "Drinkopoloy" and down shots of Croatian rakija
Do not miss the gift shop on your way out, which offers handmade delicacies from great Croatian chocolatiers that will surely delight any sweet tooth.
#2 Hangover Museum
The Museum of Hangovers is the first museum of its kind globally. It was invented after a group of friends spent a crazy night at the Zagreb Beer Festival. One of them woke up with a bicycle pedal in his pocket in a local bar, not remembering what happened last night. It was then that the idea of collecting objects that tell silly stories from drunken nights was born. Six months later, the idea was brought to life.
Mushroom Museum lets you know which species are edible, poisonous and deadly
In addition to funny stories about drunks, visitors can play darts and practice walking in a straight line. Try driving a simulated car with "drunk" glasses, and learn about the consequences of alcohol consumption. And yes, you can drink there, too while playing "Drinkopoloy" and downing shots of Croatian rakija. You can get free entry if you manage to hit a dart at the centre of the target wearing "drunk goggles", distorting your vision.
#3 Mushroom Museum
Over 1500 species of mushroom are on permanent display, all freeze-dried, which means they are alive, in their original form, size and colour. Mushrooms being all alive makes the Mushroom Museum unique in the world. Located on Zagreb's main square, this exhibition lets you know which species are edible, poisonous and deadly. You have a chance to see the infamous and fatal Amanita phalloides, also known as the death cap.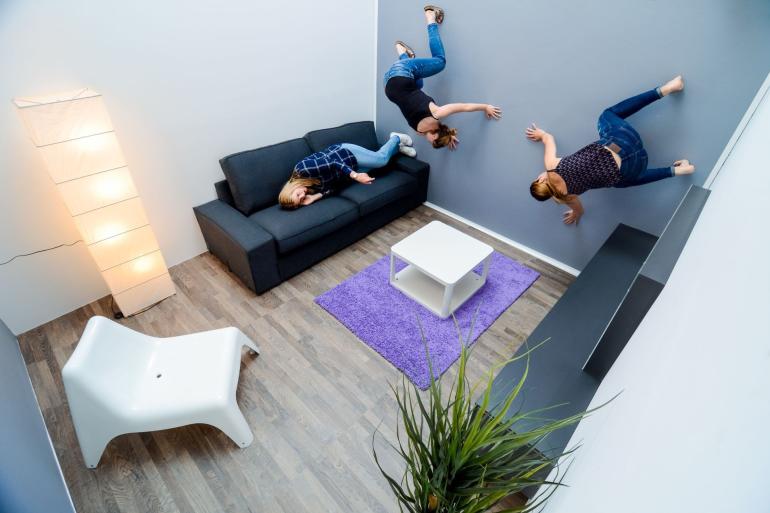 Photo: Museum of Illusions
The Museum of illusions will blow your mind and trick your eyes, but most of all - you will have a lot of fun!
They are preserved in their original state to educate visitors about mushrooms and mycology. In addition, it is about developing ecological awareness, preserving forests from devastation and overcrowding.
#4 '80s Museum
Museum recreates an entire '80s eastern block apartment. It shows us how the city looked back in the days of socialist Yugoslavia. This time warp will have you scratching your head at brick-like phones and lurid orange hair dryers - at least the red Tomos moped retains some of its cultural cool. Billed as an interactive museum, you needn't worry about picking things up and having a root around or getting into the yellow 'micro car' for a photo op.
Museum of Illusions started out in Zagreb and became the largest chain of private museums in the world
Things to look out for include the Commodore 64, the world's first popular home computer released in 1982, and a bulky 18-inch black and white television. Also, some old issues of Erotika magazine (ahem) are stashed away in the museum. Particularly chilling are the nuclear 'educational materials' left around the apartment, written so that civilians would be prepared for a worst-case scenario. It reminds us that the '80s weren't all outlandish outfits and catchy tunes.
#5 Museum of Illusions
The concept of edutainment offers visitors a mix of education and entertainment, interactive and photogenic exhibits and spaces of illusion rooms. This permanent exhibition shows the fascinating world of illusions and spatial illusions. In addition to a series of optical installations and holograms, there's also educational information explaining the science behind how illusions work.
The Museum of Broken Relationships puts the stories of real people on display with an item related to their failed relationship.
Since its inception in 2015, the business has grown rapidly and currently operates 35 locations worldwide, including Toronto, New York, Dubai, Chicago, Athens, Vienna, Paris, Madrid and Istanbul. It became the largest chain of private museums in the world. In the gift shop, you'll find crazy toys and lighting accessories.
#6 Museum of Broken Relationships
The Museum of Broken Relationships has become Zagreb's foremost visitor attraction since it opened in late 2010. It started as an ironic art installation and later turned into an international travelling exhibition, becoming a worldwide cult. Housed in one of the most beautiful Baroque villas in the Upper Town, the thematic exhibition takes visitors through different emotions associated with a break-up, illustrated by objects donated by citizens.
#7 Love Stories Museum
The Love Stories Museum in Dubrovnik is collecting and displaying unique personal love stories and items of great sentimental value donated from all around the world. Visit and learn amazing local historical & mythical love stories. Enjoy the real love stories collected worldwide. And you, the visitor, can also help expand the collection! You can donate your own personal love story, which could be a part of the global love stories collection.
#8 Neanderthal Museum
Krapina has quite a claim to fame. It's one of the most important archaeological sites in Europe, where the world's most extensive collection of Neanderthal fossils has been found. The Neanderthal Museum, one of the largest palaeontological and archaeological museums in this corner of Europe, is highly recommended if you have a taste for this kind of science and history.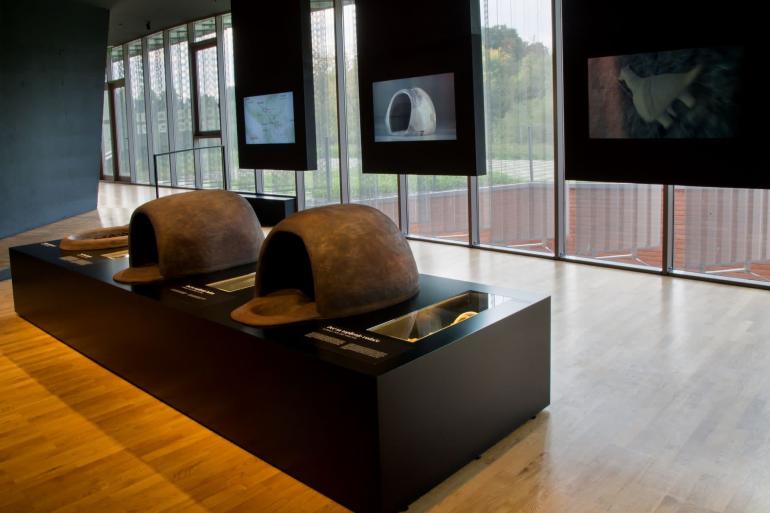 The first "industrial" facility in the world used to produce identical bronze axes.in Vučedol
No fewer than 900 human bones were discovered in a cave in Krapina in 1899, catapulting the small town into the highest circles of the scientific world.
More than a thousand stone tools provide a unique insight into the Neanderthal way of life. All this makes Krapina one of the most affluent Paleolithic Neanderthal sites in Europe. Walking trails connect the Museum with the actual excavation site. The interactive exhibitions will undoubtedly delight children.
#9 Vučedol Culture Museum
If you're interested in some more recent (but still ancient) history, you should visit the Vučedol Cultural Museum.
Vučedol, near the town of Vukovar, is one of the most important Neolithic archaeological sites in Europe. The people of Vučedol lived 5,000 years ago, but they were ahead of their time in many ways.
In Cannabis Museum you will learn about important figures in the history of cannabis
They used separate plates for serving food (for the first time) and 26 different types of pots, while other cultures used only 2-3 pots. They also distinguished between left and right shoes and invented the oldest Indo-European calendar called Orion.The site is best known for the "Vučedolska golubica" (Vučedol dove), a ceramic sculpture of a bird in a dark colour decorated with white ornaments such as bows, chains and wavy lines on the wings.
In the Museum, you can learn all about this site and its influence on Croatian culture.
#10 Cannabis Museum
The Cannabis Museum informs visitors about the hemp plant - its morphology, species, medicinal uses and the history of its use in different cultures. You learn about important figures in the history of cannabis and the status of hemp in different eras, from 6,000 years ago to the times of prohibition. Part of the exhibition is interactive.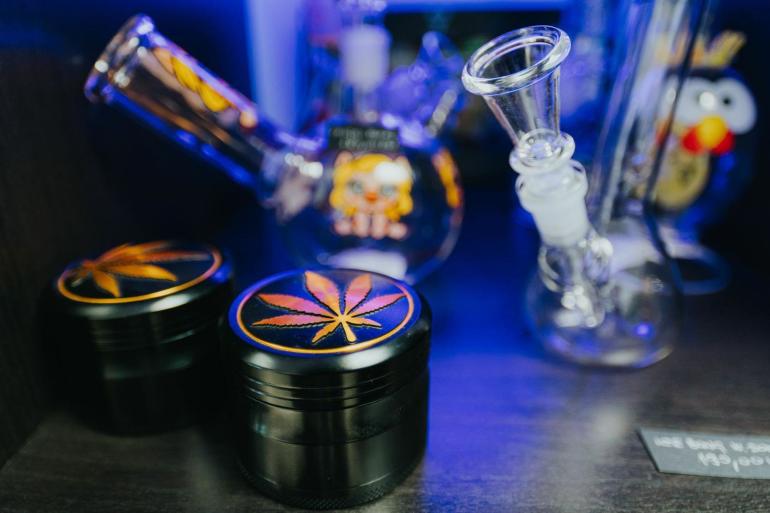 Photo: Museum of Cannabis
The Museum of Cannabis is situated right across from the police station, so don't get any funny ideas - smoking cannabis is still illegal in Croatia
The Museum compares the current hemp situation in the world with future predictions. It is conveniently located directly opposite the police station in Zagreb, so don't get any ideas because smoking cannabis is still punishable by law in Croatia.
#11 Police Museum
The Police Museum collects, preserves and exhibits objects related to the history of the Croatian Police (MUP) and its activities to fight crime and maintain public order and peace.
The Museum's materials represent civil defence, criminal and communication techniques, police uniforms and equipment, weapons from the Croatian War of Independence, and police and firefighting vehicles.
#12 Froggyland
Froggyland's collection includes 507 stuffed frogs of green frog species. Zagreb based museum is the only specialised museum of its kind in the world. Frogs on display have been stuffed using a sophisticated technique in which the frogs are stuffed through the mouth so that they've no external cuts. The frogs are displayed in 21 exhibits showing various life themes. You can see frogs playing musical instruments, cooking meals, going to school, drinking beer, and smoking.
#13 Peek & Poke Museum
Take a look at Rijeka's computer museum and rummage through its past. You'll be amazed at how quickly our technological future has become our past. Peek&Poke is the first Croatian Museum for computers, housing over 2000 exhibits from international and Croatian computer, audio, video and photographic technology.
Photo: Peek & Poke
The Peek & Poke museum has over 2000 exhibits of international and Croatian computer, audio, video and photo technology
Among the oldest exhibits are the pioneers of computer technology such as the Minivac (1961), the first mass-produced personal computer (Apple II), the first affordable home computer (Sinclair ZX80), the first palmtop (Newton), the computer on which Andy Warhol created his artwork (Amiga 1000). You will also see the great-grandfather of all modern personal computers - the original IBM PC. The Museum proves that Croatia was once a leader in one area of this technology - the first European pocket calculator, made in 1971 in Buje at the Digitron factory, is on display here.
#14 Nikola Tesla Memorial Centre
Smiljan is the birthplace of scientist Nikola Tesla, inventor of modern alternating current. It's only logical that the village is home to Nikola Tesla Memorial Centre.
Several exhibits display Tesla's inventions, while the Museum tells about the famous scientist's life.
It's a fascinating place to visit, especially if you're interested in technology and physics, and a perfect stopover between Zagreb and the Dalmatian coast.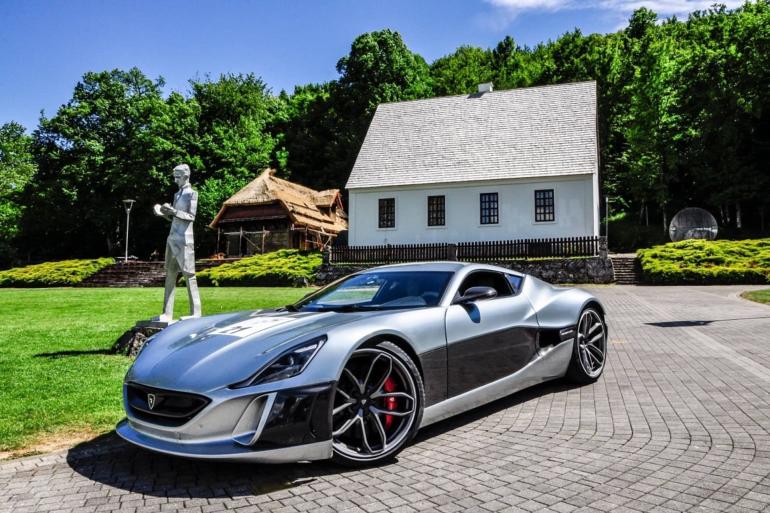 Photo: Rimac Automovbili
Rimac hypercar paying homage to electrical genius Nikola Tesla in Smiljan, his birthplace
If you're also interested in Tesla and science, you should visit the Nikola Tesla Technical Museum in Zagreb. A vast space is devoted to aircraft, vintage cars, an 80-year-old snowmobile, a mini-submarine, fire engines from the 19th century and a Dubrovnik tram from 1912. There's also a tiny planetarium flanked by a life-size model of an unmanned Soviet lunar vehicle. Nearby, see a similarly lifelike copy of the American Mercury space capsules from the early sixties. The section dedicated to Nikola Tesla illustrates how advanced this pioneer of electricity generation and radio transmission really was at the turn of the century.
Get full access to the restricted software development & design departments and the custom assembly line with hand-built cars
And if you are into electrical marvels, find some time to take a tour of the Rimac electric hypercar factory near Zagreb. It may not be a full-fledged museum yet, but it is a place like no other. You'll get your photo-op time in the showroom, with the historical introduction and the future plans of Mate Rimac's factory. Then turn off your cameras, and get full access to the restricted software development & design departments and the custom assembly line with hand-built cars in different stages of the production.
As you can see, not every Museum is a shimmering beacon of high culture, and some focus on the more exotic aspects of the world. No matter how bizarre, offbeat or outrageous the subject may be, the odd museums in Croatia are sure to be a lot of fun!